11 Lactation Cookie Recipes That Will Boost Your Milk Supply
We ♥ honesty! This post may contain affiliate links, which means I receive a commission, at no additional cost to you, if you make a purchase using this link. Read my disclosure here. 
Are you a nursing mom facing milk supply issues? Here are some lactation cookie recipes that are delicious and can help increase your milk supply.
It's not uncommon for new moms to stress out and feel concerned about low milk supply when their breasts aren't cooperating with the breastfeeding process. Some new mothers have an overproduction of milk that leads to leaking, but for most, the issue is a lack of breast milk.
Good nutrition will help increase your milk supply, give you more energy and help you take off the baby weight. In fact, some foods are better than others.
Lactation cookies are tasty treats that work miracles to increase breastmilk production, thanks to the natural breast milk supply boosters called galactagogues found within the recipe.
If you're concerned about low milk supply, you'll find everything you need to know about this milk-boosting food, 11 amazing lactation cookie recipes, and whether or not they actually work to increase your milk supply, in this post.
How Do Lactation Cookies Work?
Lactation cookies, or "Breast Milk Cookies" are on the contrary to what some people initially think, not made out of breast milk. They are called lactation cookies simply because they can increase milk production and not because they are made with it.
Including natural galactagogues (a substance that can support lactation) from food sources in your diet while breastfeeding can help maintain or increase your milk supply.
You can find a lot of different recipes for lactation cookies and every recipe varies, but there are three ingredients that most of them have in common:
Flaxseed Meal
Oats
Brewer's Yeast
These ingredients are believed to help stimulate milk production with their nutrient-dense and offer a boost of B-vitamins, iron and other minerals, healthy fats, and probiotics that are helpful for postpartum and breastfeeding mamas.
Flaxseeds are an excellent milk-booster and a portion of healthy food for breastfeeding women. It's high in omega-3 and dietary fiber contains calcium, magnesium, phosphorus, zinc, and potassium.
Oats are believed to stimulate milk production because they contain iron, and some breastfeeding women are deficient in iron. It's believed that fixing iron deficiency can lead to improved milk production.
Brewers yeast is the most powerful of the milk-boosters and is full of protein, iron, and B-vitamins that can help increase your milk supply and give you more energy and enhance your mood. Nutritional yeast and bakers yeast are different, and you can't substitute out the brewer's yeast without losing the effect.
The combination of these ingredients in a cookie makes for an easy, practical and tasty snack for a busy, breastfeeding mama.
While some argue that there are no scientific studies to prove that these cookies work miracles, there are moms everywhere who will swear by them.
Where to Get Brewers Yeast
You can get brewers yeast from most health food stores or if you prefer an easier way, you can order it from Amazon.
Click here to buy Brewers Yeast
Where to Get Flaxseed Meal
You can find flaxseed meal in the health food aisle of your supermarket, your health food store or on Amazon.
Click here to buy Flaxseed Meal
Do Lactation Cookies Really Work?
While there are no scientific studies based on eating lactation cookies, many women claim that consuming lactation cookies does improve their milk flow.
One recipe shared at Belly Belly is recommended by 90% of their fans who swear that the cookies have helped them produce more milk. In some cases, women experienced an increase in milk flow almost immediately.
Since the cookies are made from wholesome ingredients, there is no harm in giving lactation cookies a try if you need to improve your milk supply. Some women start enjoying these cookies before they start breastfeeding because they want to give their breast milk a head start.
It's important to select the ingredients for your cookies wisely. If you buy them prepackaged, read the label and research the product online to ensure that they are made from high-quality ingredients.
Can Anyone in the Family Eat Lactation Cookies?
You don't have to be a breastfeeding mama to eat lactation cookies. The whole family can enjoy these delicious cookie recipes and contrary to the popular belief, eating lactation cookies won't make you start producing milk if you aren't breastfeeding.
You can whip up a batch of these cookies not only for yourself but for the rest of your family (if you want to share that is!) If you are not making these lactation cookies for the purpose of supporting breastfeeding, you can always omit the brewer's yeast.
Can I Eat Lactation Cookies While Pregnant?
If you want to get ahead of the breastfeeding game and start consuming lactation-producing foods during your last few months of pregnancy, you'll need to proceed with caution.
While oatmeal, spinach and other common foods known to boost milk production are completely harmless, the same can't be said about typical milk-enhancing herbs and raw eggs (source).
Before you start to supplements while pregnant, you should always consult with your doctor.
Where Can I Buy Lactation Cookies?
If you don't feel like making the cookies yourself and want a faster alternative, you can always buy lactation cookies.
Milk Makers makes delicious lactation cookies and cookie mixes while Booby Boons makes gluten and soy-free lactation cookies for breastfeeding mothers on restricted diets.
11 Lactation Cookie Recipes That Will Boost Your Milk Supply
These dairy-free, gluten-free peanut butter chocolate chip oatmeal cookies are easy to make in one bowl and hard to stop eating!

These no-bake bites contain nutritious ingredients that give you energy and may boost your milk supply like almonds, oats, brewers yeast, and flax!
Every mama deserves a cookie, and these just might help your milk supply if you are breastfeeding! A healthy gluten-free snack for those long sessions!
These lactation cookies are not only easy to make they're also the best lactation cookies recipe we've ever tried. Filled with healthy ingredients like brewers yeast, oatmeal, quinoa, flaxseed, and pumpkin seeds, some of the best foods for breastfeeding.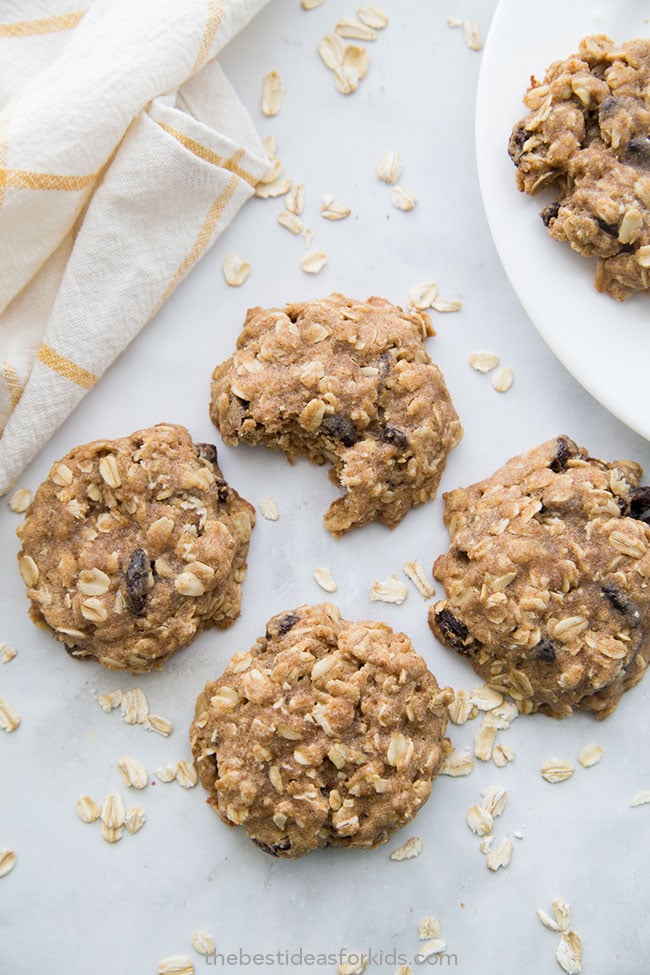 If you're looking for a quick way to increase your milk supply, then these lactation cookies can help!
Thanks to oatmeal, peanut butter, and mini chocolate chips, you'll love how delicious these gluten-free lactation cookies are.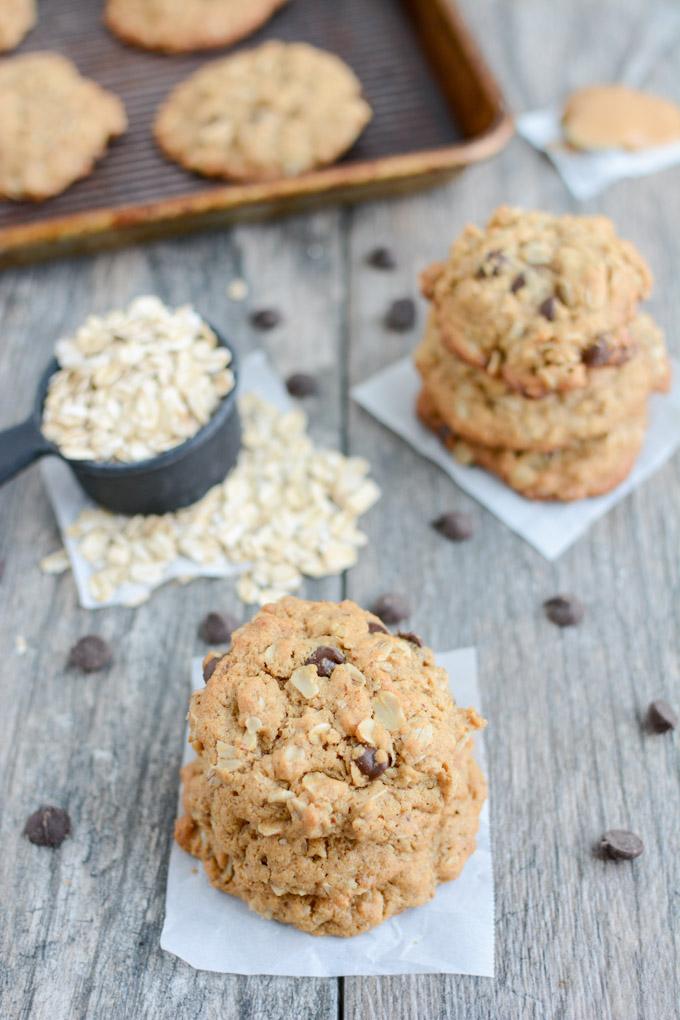 These Dairy-Free Lactation Cookies are the perfect snack for nursing moms. Not breastfeeding? Leave out the brewers yeast and enjoy an oatmeal chocolate chip cookie for dessert!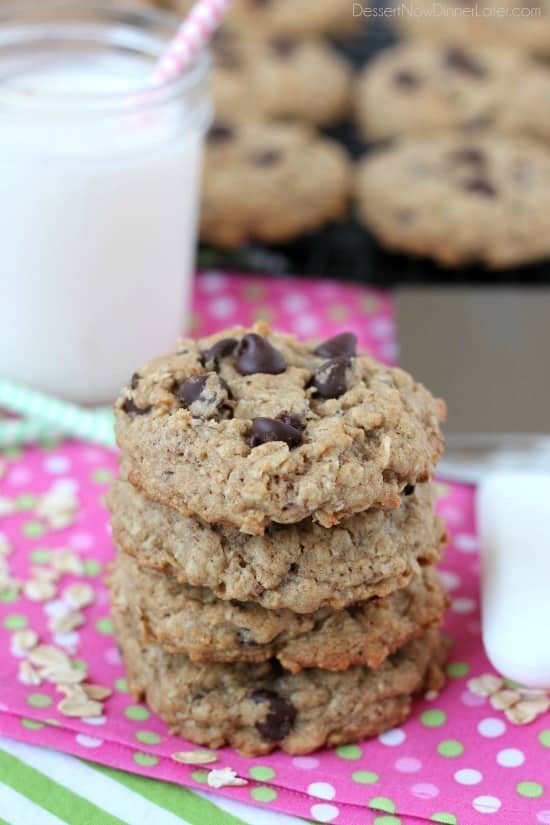 Freezer friendly, and super delicious, these lactation cookies are a breastfeeding mama's best friend.

No bake lactation cookies take just a few minutes to make. These tasty cookies don't require any cooking and are an easy way for breastfeeding moms to increase your milk supply.
These no-bake cookie balls are easy to make, just 6 ingredients, super flavorful and beneficial.
While these lactation cookies are intended to help milk production, they're also just plain good and good for you.  So go ahead and feed them to the kids and husband.  Unless you don't want to share!
Important Note Before Making Lactation Cookies
If you're having breastmilk supply problems, please read our article on how to know if you have low breast milk supply.
Most breastfeeding problems are preventable and fixable, and a lot of times, all you need to do is check your latch and breastfeed more often.
Some milk supply issues are due to medical conditions. An example of this is hypoplasia (insufficient glandular breast tissue), in which case getting support from a lactation consultant is important.
If you suspect that you're milk supply is low, you should make an appointment with your doctor or with a lactation consultant to identify the source of the issue.
WANT TO REMEMBER THIS?
If you're struggling to increase your breastmilk supply, you should try any of these 11 lactation cookie recipes that will work miracles to increase your breastmilk production.
For best results, you should eat 2-3 cookies every day for at least a week and drink a minimum of 8 glasses of water a day to give your milk supply the ultimate boost.