20 Clever Ways to Tell Your Husband You're Pregnant!
We ♥ honesty! This post may contain affiliate links, which means I receive a commission, at no additional cost to you, if you make a purchase using this link. Read my disclosure here. 
Looking for creative ways to tell your husband you're pregnant? Here are several excellent ideas that are both won't take much prep, and will leave with a fun, memorable solution to how to tell your husband you're pregnant!
Finding out you're pregnant is one of the biggest thrills you'll ever experience, and so is sharing the news with your partner.
As the first person to know when you're pregnant, you have the chance to surprise your husband with the big news.
Telling a man that he's going to be a dad is a big deal and the pressure to break the news to them the right way is pretty high.
Husband pregnancy reveals don't necessarily have to be as huge or extravagant as regular pregnancy announcements. They can definitely be more intimate, but that doesn't mean they can't be just as special or creative.
There are countless ways to reveal a new pregnancy to a husband. We've made a list of 20 of our favorites ways to announce a pregnancy to your husband. This list has something for every personality, from the dads who love their video game to the ones that are really into clever jokes.
Try one of these fun ways to let your husband know your family is growing!
20 Clever Ways to Tell Your Husband You're Pregnant
1. You're Going To Be Daddy Spoon
This awesome "you're going to be a daddy" spoon isn't only a sweet way to reveal a pregnancy, it's also a really cool keepsake!
Get the "you're going to be a daddy" spoon here!
2. Pregnancy Announcement Shirt
Wear this t-shirt around the house and wait for your husband to react to the message. His face will be priceless!
Get the pregnancy announcement shirt here!
3. Pregnancy Announcement Wine Label
Although your baby won't be able to join you for a drink anytime soon, it will still be a lot of fun to toast to the little one growing in your tummy.
4. Pregnancy Announcement Onesie
Whether it's the pregnancy reveal, a coming home outfit, or even a baby shower gift, this handcrafted player baby bodysuit will truly fill the room with love and laughs!
Get the pregnancy announcement onesie here!
5. Pregnancy Announcement T-shirt
Already bought a shirt for yourself and the baby? Get one for your hubby too!
Get the pregnancy announcement t-shirt here!
6. Pregnancy Announcement Scratch Off Card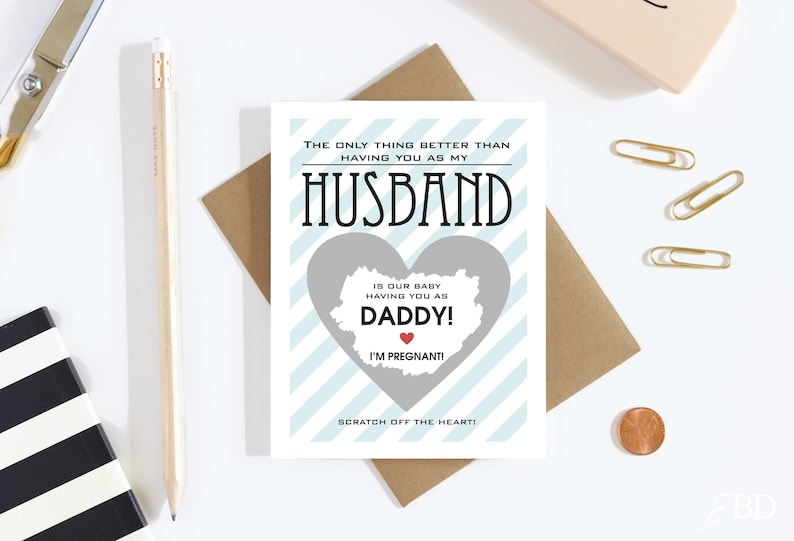 Grab this fun scratch-off card for your husband and allow him to figure out the news one scratch at a time.
Get the scratch-off card here!
7. Pregnancy Reveal Puzzle For Dad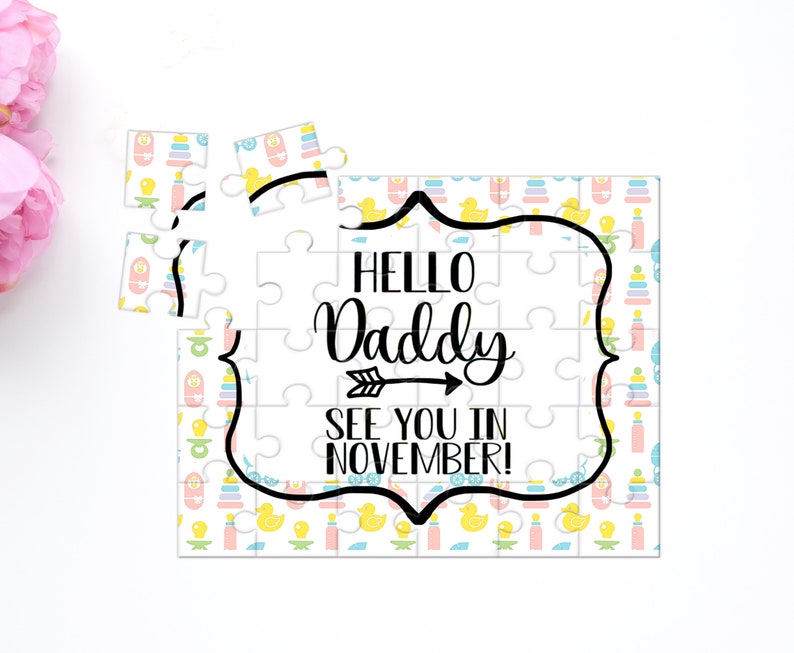 Looking for a super adorable way to tell your significate other about your big news? This custom puzzle is the perfect suspenseful way to break the news!
Get the pregnancy reveal puzzle here!
8. Custom Pregnancy Reveal Photo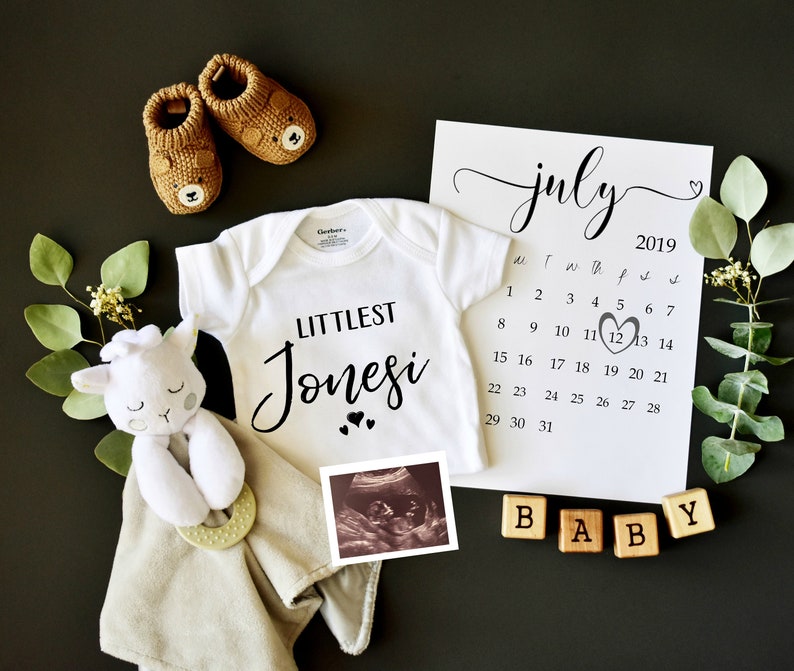 Send your husband a pregnancy announcement photo without having to go to any hassle yourself!
With this announcement you get a photo with a personalized Onesie, and the calendar. YES, you can even add an ultrasound if you have one or a mock-up ultrasound.
Get the pregnancy reveal photo here!
9. Pregnancy Announcement Plate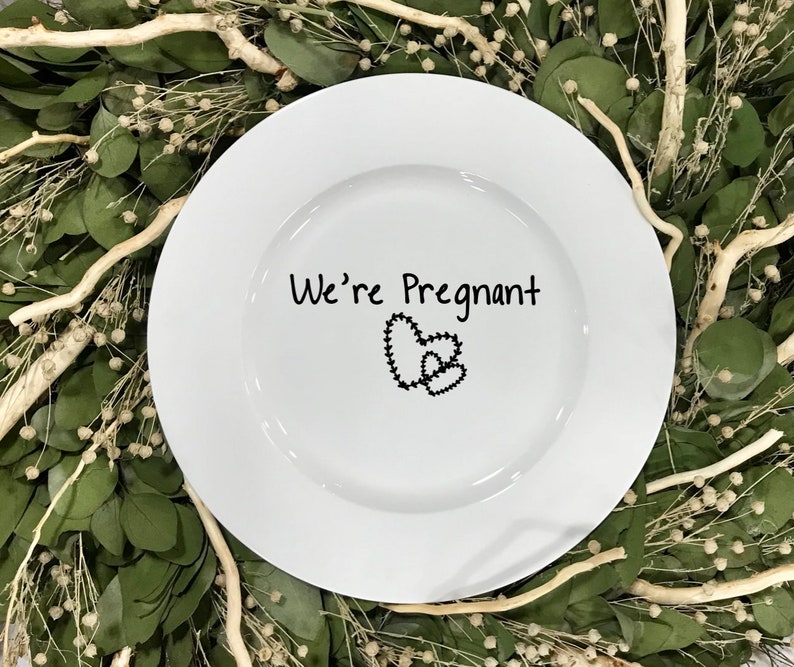 Serve something yummy on the plate (covering the message and graphics) for your husband to see once they are done eating… An Exciting Fun Surprise Moment!
Get the pregnancy announcement plate here!
10. Baby Announcement Sign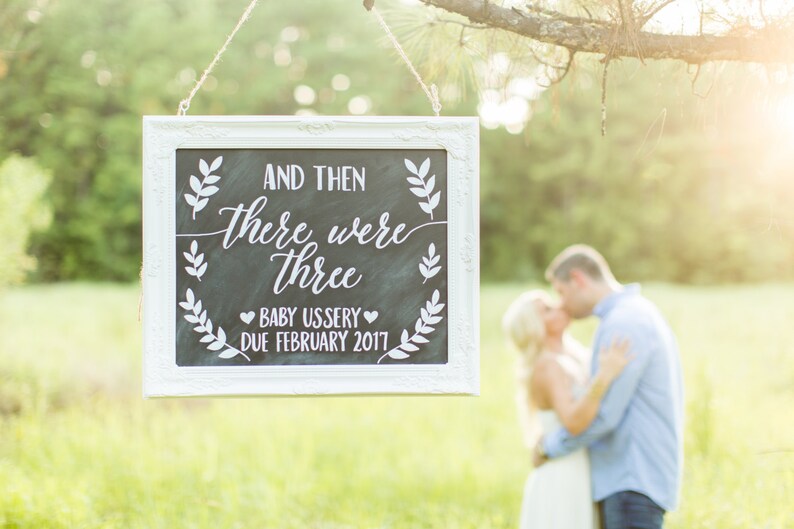 Planning a photo session soon? Hang this sign in a tree but don't let your husband know what it says. He'll be so surprised when he gets to see the photos!
11. Chalkboard Pregnancy Announcement Sign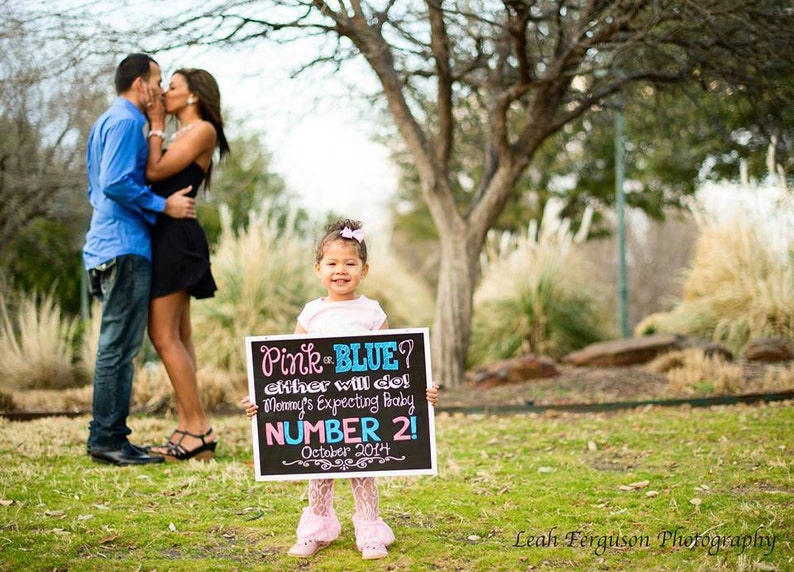 If you already have children, you can let them show daddy a sign and reveal the pregnancy!
12. Certified DILF Mug
This Certified DILF mug is the perfect gift for a pregnancy announcement! Mark this special time in your husband's life with this cute dad mug.
13. Only Child Expires Shirt
Give your child this adorable shirt and see if daddy pays attention!
Get the "only child expires" shirt here!
14. "We're Pregnant" Mug
Turn any regular old morning into an amazing one by pouring him a cup of coffee and letting the mug break the special news to him.
Get the "we're pregnant" mug here!
15. Fortune Cookie Pregnancy Announcement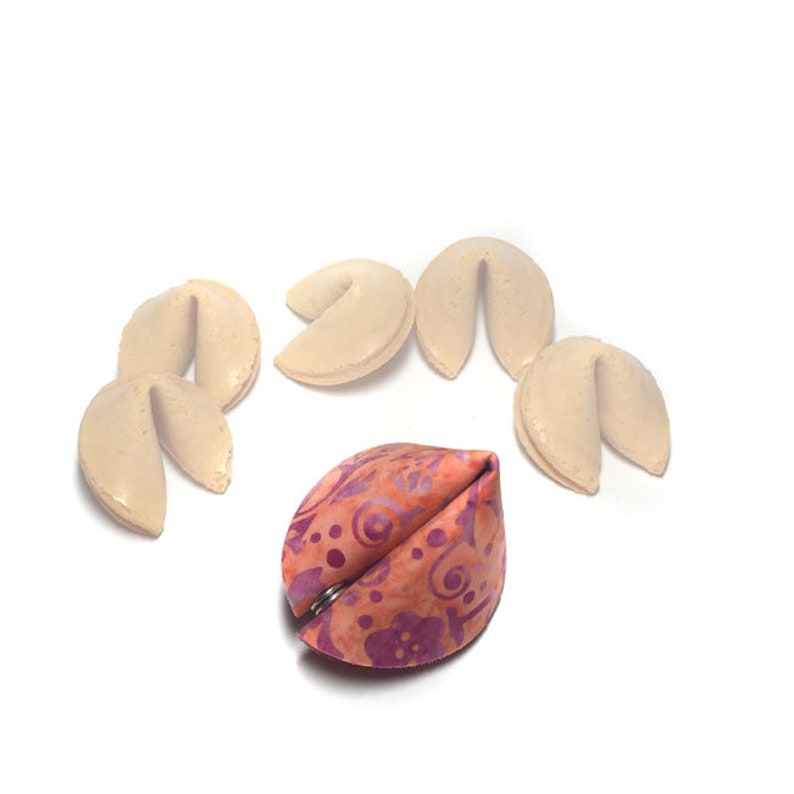 During your next night of Chinese takeout, give your husband a fortune cookie that truly foretells what's coming. 
16. Funny Dad To Be Card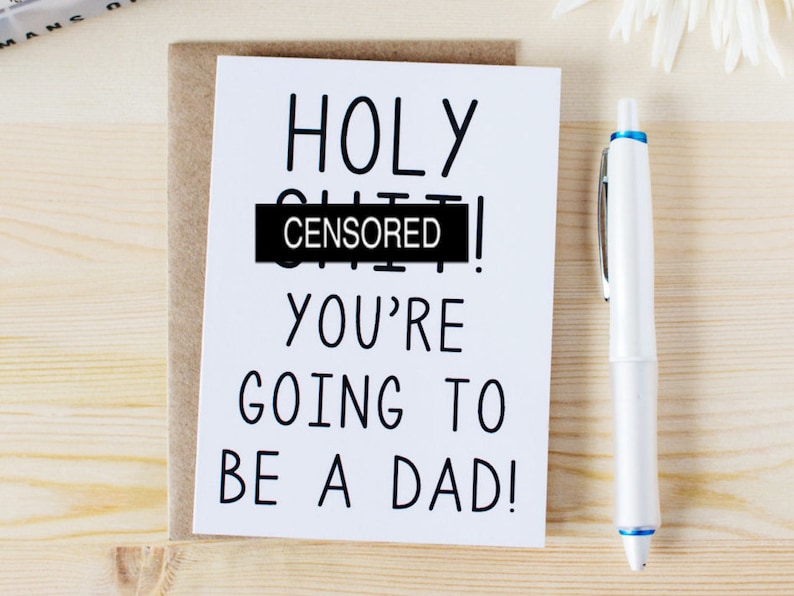 This card pretty much says it all!
17. Pregnancy Reveal Chocolate
Give your hubby the great news AND some delicious chocolate at the same time. He won't get disappointed!
Get the pregnancy reveal chocolate here!
18. Pregnancy Announcement Bun in the Oven
These customizable "Bun in the Oven" can be used as baby shower invitations, gender reveal announcements, and of course, pregnancy announcements. They are sure to be memorable keepsakes for all who receive them.
19. Pregnancy Announcement Beer
These beer bottle labels will give your husband something to cheers to a very special homegrown brew with.
The labels are waterproof, can be applied to any beer or soda bottle with a neck and the message The Best Husbands Get Promoted to Daddy is just too adorable.
20. Pregnancy Announcement Lottery Scratch-Off Tickets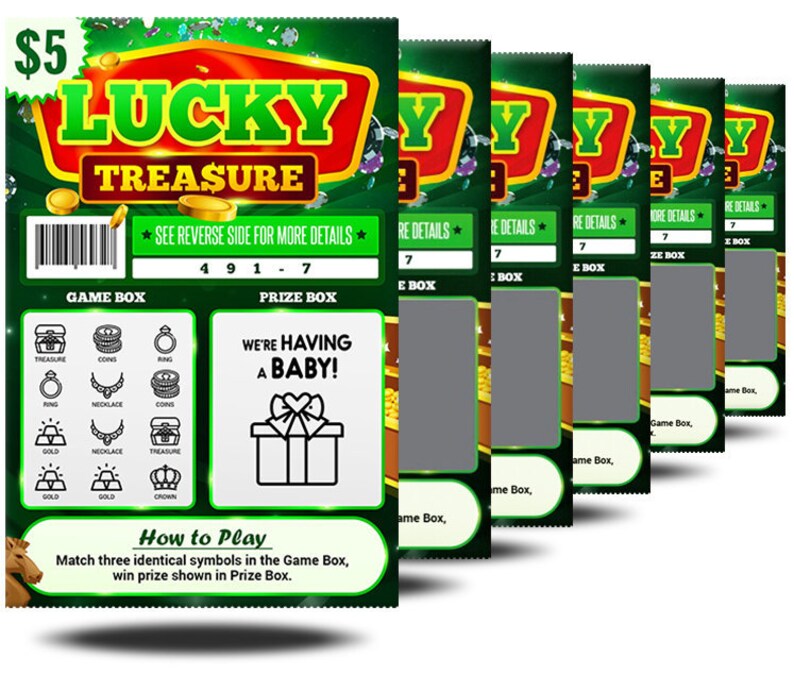 This may just be the perfect surprise idea, in the form of a fake replica lottery card! You will have your player so surprised, and both of you will always remember this important moment!
Get the scratch-off tickets here!
WANT TO REMEMBER THIS?
No matter how you announce your pregnancy, your husband will be thrilled to hear the exciting news.
How did you break the big news to your husband?